If Duncan Bannatyne is the godfather of entrepreneurs from Clydebank, then surely Alison Edgar is Clydebank's 'Entrepreneur's Godmother' and just like Duncan Bannatyne, she too is dyslexic.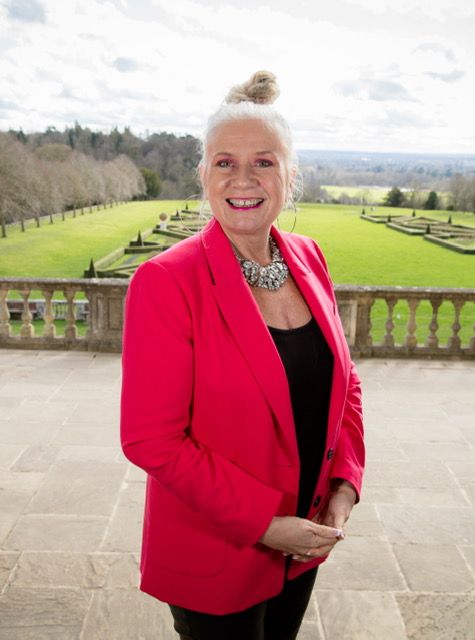 Growing up in a flat near Glasgow she got her first taste of working in the hospitably industry. By the age of 21 she was already working in management in Cape Town, Jersey and Australia. This was a million miles from her humble roots growing up near the second city of the empire.  It wasn't till much later that she would eventually discover that she was dyslexic.  By this time, she had already achieved recognition for her work as an entrepreneur and labels herself as 'The Entrepreneur's Godmother'.  Her passion and her mission have always been to work with young people and to help fledgling start-ups and small businesses, regardless of what stage they are at or what hurdles they still have to climb. By being there to supply workshops either online or face-to-face she is there for everyone who asks.  In 2015 she won the GB Entrepreneur of the Year: Special Merit Award and she also invited to the Queen's Royal Garden Party for her dedication to the Enterprise. She even got an invite to Downing Street.
Turning back the clock to her time growing up in Clydebank with undiagnosed dyslexia, Alison recalls the 'feeling of being thick' and struggled to overcome this.  She admits that this may sound awful, but this was a true account of daily life, especially with regards to reading and retaining information.  However, on the flip side this personal struggle gave her the opportunity to focus on other life skills and discover what were her strengths.  Alison has added these skills and strengths to her portfolio.  She knew that one of her strengths was 'people skills', which encouraged others to accept her for who she was, rather than seeing someone with dyslexia. Growing up in Clydebank people would see her a as 'happy-go-lucky person before they would see that she was in fact dyslexic.  Alison wasn't sure if this was a unique to Clydebank or if this was the same everywhere.
According to Duncan Bannatyne 'to be successful you must recognise your weaknesses'. But according to Alison, at the same time as recognising weaknesses, a lot of people 'play the card against themselves when it comes to weaknesses.'  For her it's important to recognise your weaknesses so you can move from these to grow and find your own coping strategies, but you can't overcome your weaknesses without first of all accepting them.  In recognising her own flaws Alison employs the services of people who can excel in her areas of limitations. She could have so easily beaten herself up for trying to get ahead with academia, but eventually over time wrote this off and went on to concentrate on, and do, other things.  Her philosophy is a lot of people focus on the things that they can't do, rather than the things they can do, and this is what holds them back.